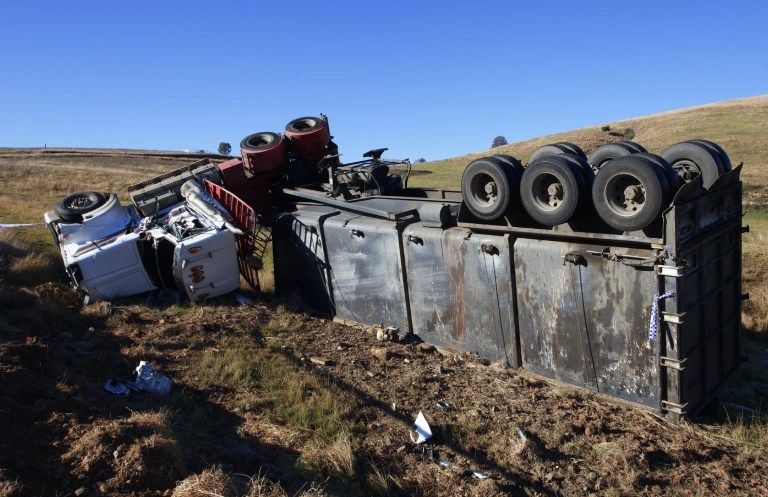 In 2010, estimates showed over 500,000 truck-involved accidents, resulting in serious injuries or fatalities.
While trucks remain an important part of our lives because they transport essential daily goods, this often results in busy and congestive streets.
Moreover, a truck driving job includes driving long distances and strict deadlines, which can be physically demanding on the driver. These factors can lead to both recklessness and negligence on behalf of the driver. However, truck drivers have a duty to drive safely to avoid accidents with other motor vehicles.
Large trucks include 18-wheelers, tractor-trailers, and semi-tractor trailers. Large trucks are more likely to be involved in a fatal multi-car crash than passenger vehicles. In crashes involving large trucks, 98% of the fatalities are the people in passenger vehicles. The majority of large truck crashes usually occur in good weather 71%, on dry roads 71%, during the daytime 75%, and on weekdays 88%.
Truck defects also contribute to large truck accidents. Truck defects include tires or wheels, brake-related, engine/ transmission, and steering wheel. Approximately 700 heavy truck drivers and passengers in truck trips die each year. Almost 3,700 passengers in cars die annually in accidents with heavy trucks. If you have been involved in a large truck accident that was caused by someone else, the law entitles you to compensation for medical expenses, lost wages, and pain and suffering. This is what personal injury law is all about.
Free Consultation and
Case Evaluation
At Shunnarah Law, we help injured people receive the compensation they deserve. As your truck accident attorney, I will aggressively fight to recover money damages for your lost wages, medical bills, and pain and suffering. Never enter an agreement with the insurance company before talking to Mr. Shunnarah. The insurance company wants to pay as little as possible. They have teams of lawyers whose job is to save their shareholders' money. They do not have your best interest in mind.